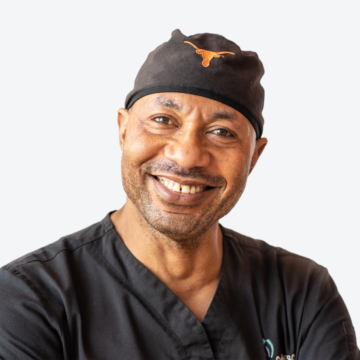 Dr. Anthony Nesoah
General Surgeon / Niger
Dr. Anthony Nesoah serves a General Surgeon at CURE Niger and has extensive exposure and experience in global and tropical surgery spanning over twenty years of training, studying, and working in multiple countries. Most recently, he worked as the Chief of Surgery and Chief Medical Officer at Presbyterian General Hospital in Kumba, Cameroon.
Dr. Nesoah holds degrees from the University of Calabar, Nigeria, and the London School of Hygiene and Tropical Medicine, with additional training, fellowships, and certifications from a number of other institutions and organizations, including PAACS and COSECSA.
His wife, Joy, is a registered surgical nurse, and they live in Niamey with their son, Gilwiklund.